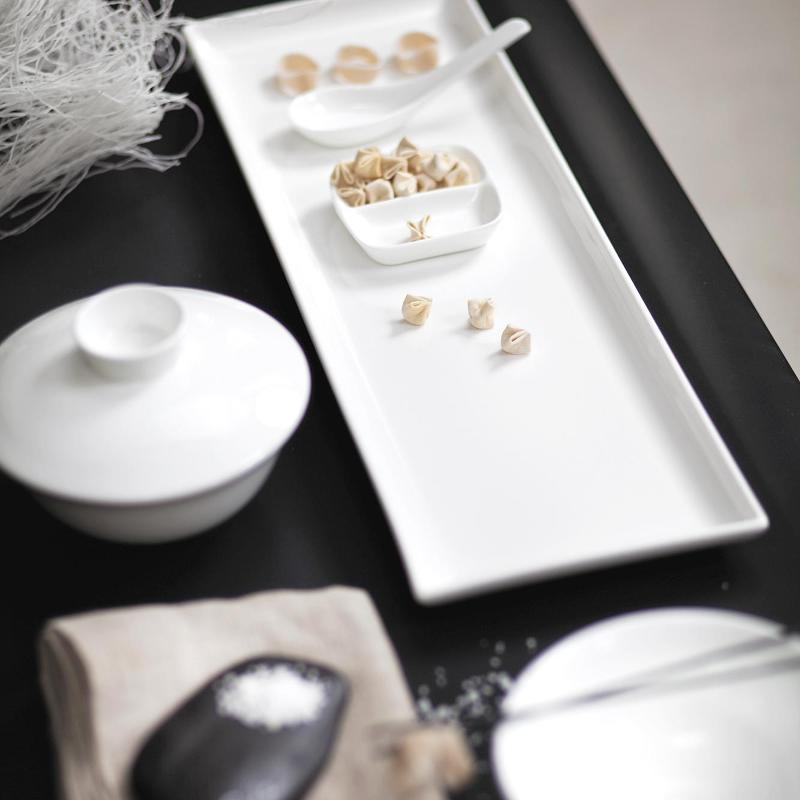 Rosenthal Tradition Jade white - Porcelain with an irresistible charm
Rosenthal combines in the series Jade the new trends of international cuisine with design and aesthetics. The porcelain series Jade White by Rosenthal Tradition is made of the finest 'Bone China', the noblest and best quality of all types of porcelain. Rosenthal Tradition Jade represents timeless beauty that is enhanced by clear lines and elegant form.
Complete your Rosenthal Tradition Jade White porcelain service with matching cutlery, glasses and table linen!