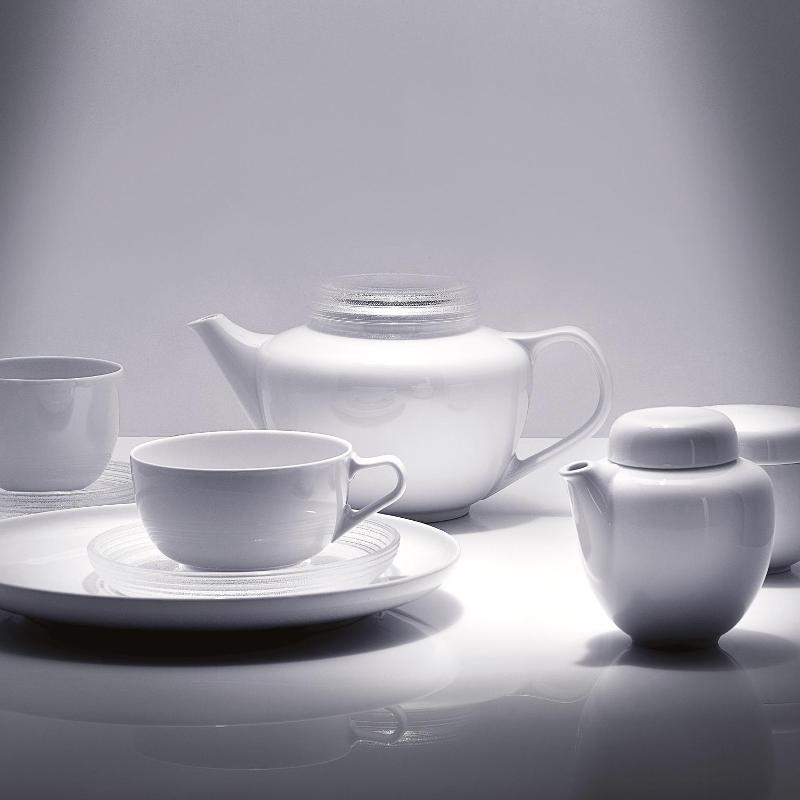 Rosenthal Studio-Line Wan
This new tea set by Rosenthal Studio-Line guarantees genuine tea pleasure in a relaxed atmosphere. The classical tea set consists of such traditional items as a tea pot, a tea cup, bowls, plates, milk jars and sugar bowls. In the extensive range of this excellent tea collection you can find even such special items as a tea-strainer with cotton tea filters. Saucers and lids for tea pots by Rosenthal Studio-Line are made of glass and perfectly go together.
The design of this collection was elaborated by the designer Sebastian Herkner. 'Wan' is a Chinese word which stands for 'bowl'.
The clear lines of the Rosenthal Studio-Line Wan collection together with high functionality recalls the Asian tea culture. Charming items sparkle with pure elegance.