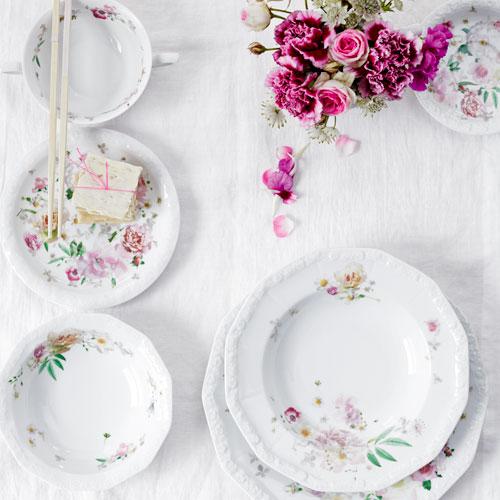 Rosenthal Selection Maria Pink Rose
Since 1916 the popular pattern Maria, named after the wife of the company´s founder Philipp Rosenthal, has been adorned by about 200 décors. In this way this classic service has made the porcelain history. All of these décors have always been classy and timeless. The new décor, Pink Rose, makes no exception.
The romantic décor looks springlike on the white porcelain. The Swiss designer, Regula Stüdli, has chosen pink-coloured garden roses, pomegranates and fresh daisies in soft colours for Rosenthal Selection Maria Pink Rose. So this floral décor spreads cheerful lightness.