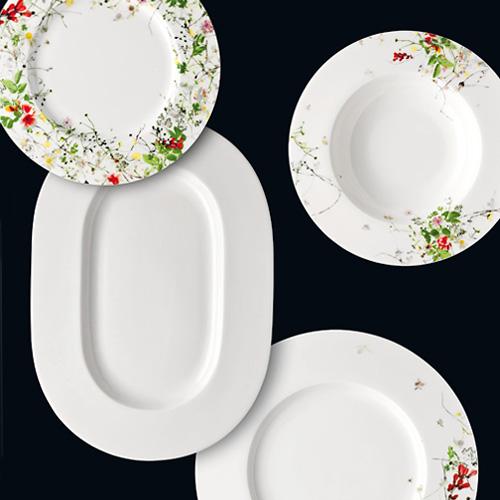 Rosenthal Selection Brillance
Inspired by the currently very popular material Bone China has Rosenthal designed the series Brillance. The thin porcelain gives the form its particular transparency, whereby the surface shines in a warm glow. Another advantage of Bone China is the low weight, which also speaks for the series. A key feature is also the harmonious interplay of two different design elements: surface and ball. Brillance is an expressive collection that convinces by its simplicity and elegant modernity.

Combine your Brillance still with a matching cutlery, glasses or table linen!