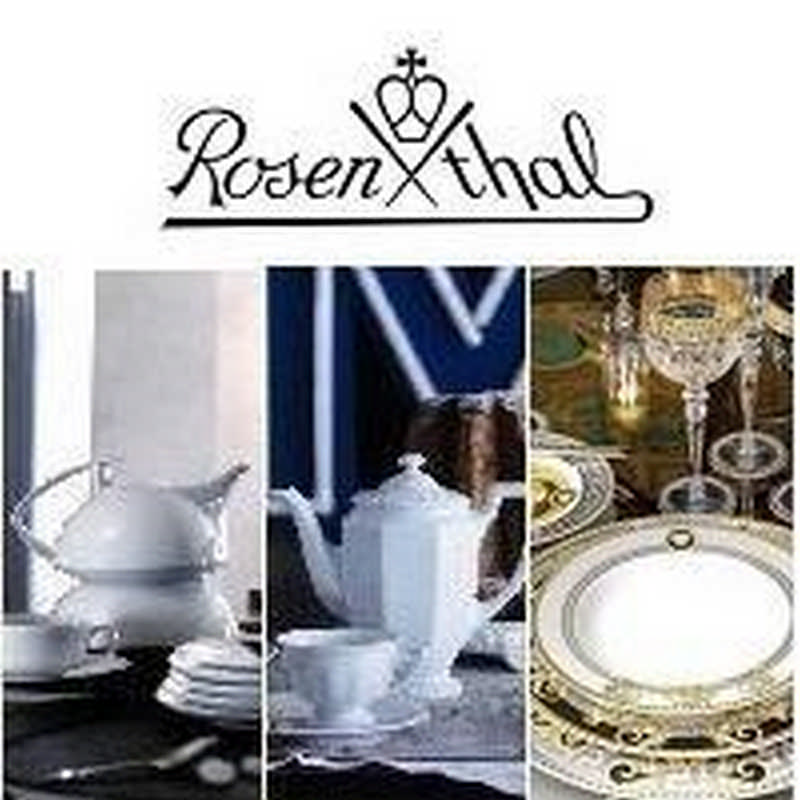 Rosenthal porcelain - tradition and creativity
Rosenthal, one of the most honourable and traditional German porcelain manufacturers, is famous for a classical and avant-garde design. It is also used by its three branches. Rosenthal Tradition stands for classical, timeless forms and colours. The main colours of porcelain are white and gold. This brand appeared in 2011 and was developed from the Rosenthal classic trademark. Modern avant-garde features can be traced in Rosenthal Studio-line collections. Rosenthal meets Versace combines the German porcelain art and the Italian design from Versace. Examine the variety of Rosenthal porcelain collections!

Porzellantreff.de is the official onlineshop partner of Rosenthal Ltd.