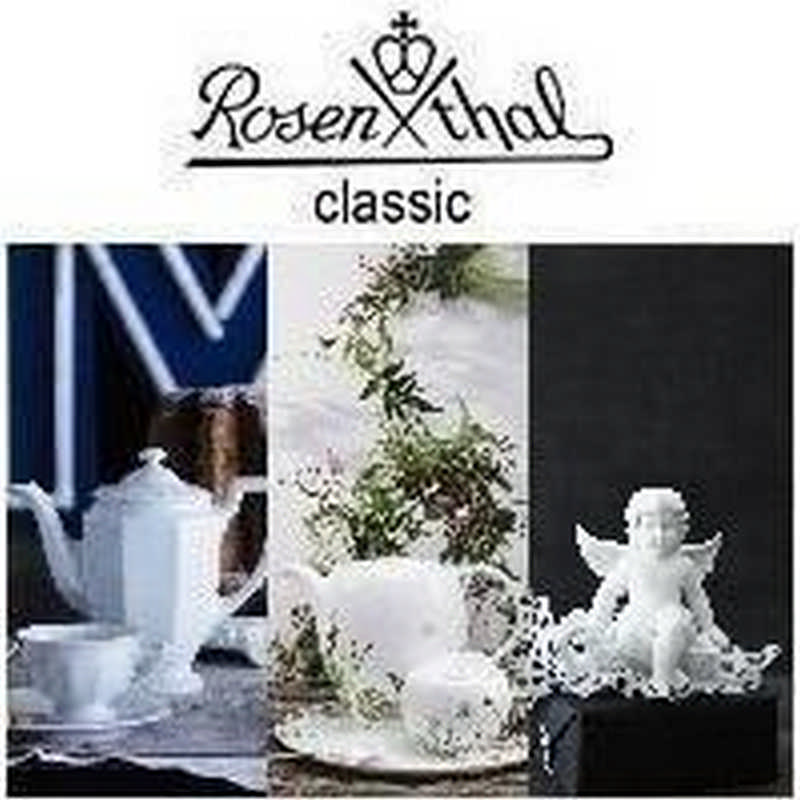 Rosenthal Selection - porcelain of a classic design
The tableware from Rosenthal Porzellan Ltd. belongs to the classical manufacture style of dinnerware. Rosenthal Selection is also known as Rosenthal Classic or Rosenthal Tradition. Perfectly shaped porcelain, glass or crystal collections stand behind this brand.
All products are characterized by a high level of workmanship and by a timeless design. Right from the very first days of its establishment the company focused on achieving a state-of-the-art style for all its product lines. Today glasses, tableware sets and accessories from Rosenthal Selection continue to sustain this pleasant home atmosphere image. This brand stands for perfect, timeless and beautiful collections.
We offer only top of the line Rosenthal porcelain.
| | |
| --- | --- |
| | Porzellantreff.de is an official onlineshop partner of Rosenthal Ltd. |
A company with old traditions
Rosenthal stands for quality provided in an aesthetic and elegant form. Founded in 1879, this family company works as an independent manufacturer of the Sambonet Paderno corporation. The location of the company's headquarters has not changed, they are still in a small town in the German region Oberfranken which is known for its value of traditions. Rosenthal Porzellan is not only the leader of the German market of manufacturing high-quality tableware sets, but it is also famous worldwide as one of the top porcelain manufacturers.
Elegant forms from traditional up to modern
Rosenthal Selection tableware sets are marked by straightforward elegance and simple forms. Each model has a unique design. From traditional to modern, seasonable or playful - these elegant tableware or tea sets are of a high and demanding aesthetic value. Rosenthal Tradition has enriched its collections with top-grade glass sets, decanters, water and wine goblets or champagne flutes. Porcelain figurines, vases, candleholders and other table accessories make the Rosenthal Tradition product list complete.
Rosenthal Selection for collecting or for making a great gift
Rosenthal Selection stands for high-quality tableware and accessories created with full love and care. Rosenthal Selection products are popular сollecting objects and remain valuable for a long time. Every year specially ornamented Christmas plates or figurines of small guardian angels (lucky charms) are appreciated by collectors. Especially Rosenthal Engels, made of noble white porcelain, are popular among admirers and collectors. The gift collection offers charming accessories for your beloved ones, especially for people who prefer durable and traditional Rosenthal products.