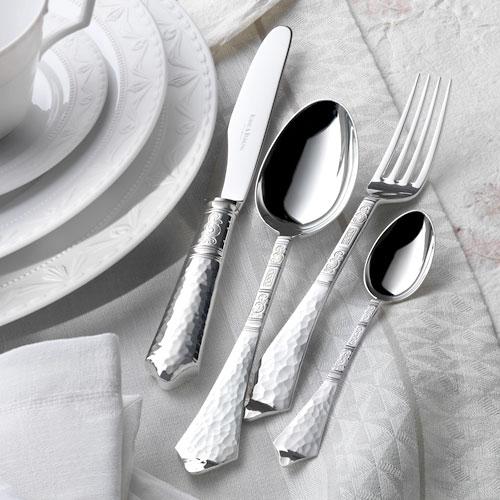 Robbe and Berking Hermitage 150 grams silver plated cutlery
At the 140 anniversary of the company the manufacturer Robbe and Berking with the Hermitage collection brings one of the oldest and most beautiful cutlery back on the market. Experienced silversmiths shape the surface of the anniversary cutlery with a very special hammering technique. A unique pattern reflects the light and gives the flatware its special luster.
Robbe and Berking Hermitage 150 grams of silver-plated flatware has a lovely design. The perfectly crafted implemented pattern makes each part unique. The quality of material is second to none. As is usual for Robbe and Berking cutlery, the Hermitage collection is also dishwasher safe.