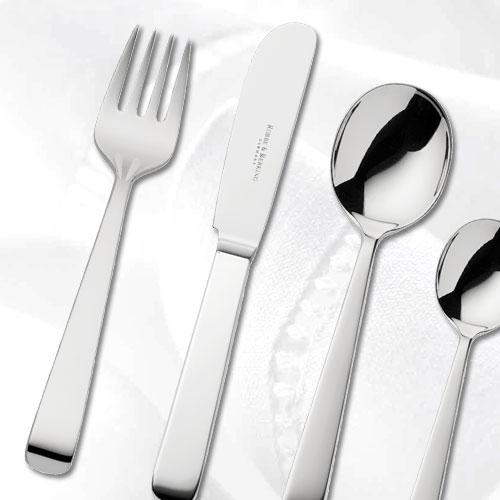 Robbe & Berking cutlery for kids
Since 1874 the company Robbe and Berking which especially values traditions has been producing silver cutlery. Thanks to that, nowadays it offers cutleries made from different materials and of various nice designs.Thus, you will be able to find in its assortment not only classic designs, which remain popular at all times, but also effective modern designs which can add elegance to any tabletop.
Robbe and Berking cutlery for kids will impress you by the high quality standards of Robbe & Berking. Discover a wide selection of cutlery sets for kids from various elegant collections from Robbe and Berking.
Only the best for your little ones – choose from different materials as 925 Sterling silver, 150g silver plated and stainless steel!