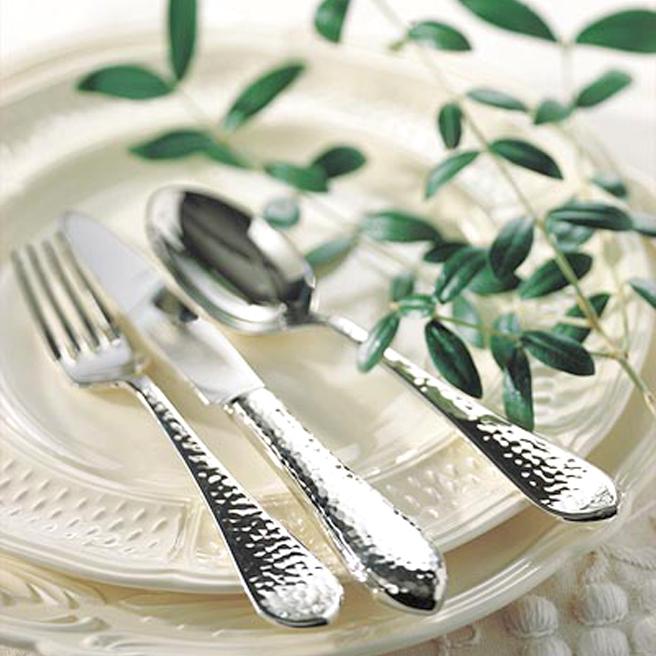 Robbe and Berking Martele cutlery
15 years ago, in honour of its 125th anniversary, the manufacturer of silverware Robbe and Berking introduced to the market a new collection of cutlery named Martele. Thanks to the knowledge of several generations of silversmiths a real masterpiece has been designed. Soft bent lines are created by means of the hammer blow technique, and, as the result, an interesting play of light is developed which will cause a lasting impression.
Robbe and Berking Martele cutlery is 150 gram silver plated. And, of course, all cutlery pieces of the Martele pattern are dishwasher safe.