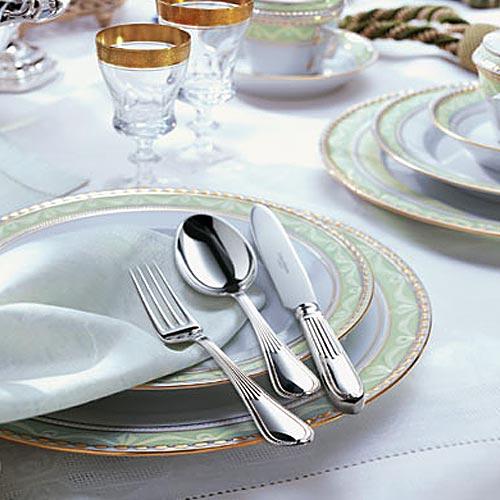 Robbe & Berking Belvedere 925 Sterling silver cutlery
Silver cutlery from Robbe and Berkings collection Belvedere combines classic elements with today's modern aesthetics. Thanks to the manual perfection silver shines here with a special brilliance and gives festive occasions the right mood. Robbe and Berking Belvedere cutlery is made of 925 Sterling silver.
Plastically elaborated silver ribs decorate the handles of all cutlery parts. The other end of a handle is decorated with some ornament and reminds of a palm leaf. Besides knives, forks and spoons the pattern Belvedere by Robbe and Berking also contains a wide choice of special cutlery. Here you will find everything for an elegantly covered table.