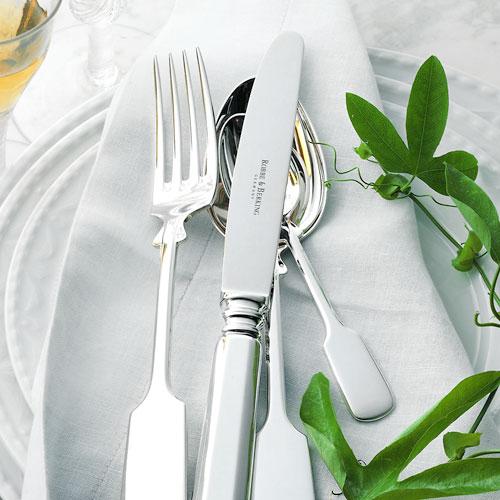 Robbe & Berking Alt Spaten Cutlery
The Alt Spaten Cutlery from Robbe and Berking is one of the most classic of its kind. The typical Spaten-shape has its origins in the 18th century. A long handle, ending in a spade, as well as almost horizontally extending shoulders characterize this popular cutlery. A feature of the special craftsmanship are the so-called ''ears'' below the mouthpiece of the fork and spoon. These are not processed mechanically, but individually by hand.
Robbe and Berking Alt Spaten cutlery is unrestricted dishwasher safe. Enjoy the sight of the noble cutlery and make every meal become a special moment in life.