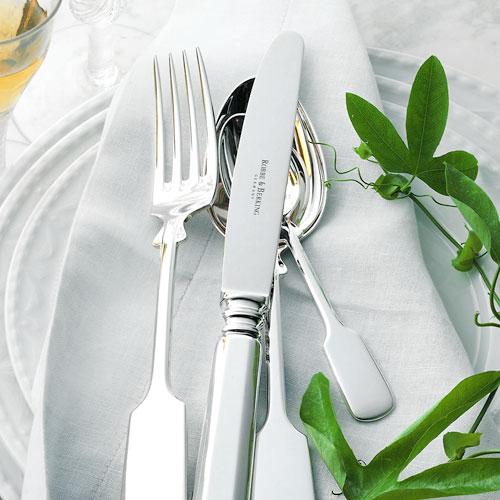 Robbe & Berking Alt Spaten 150 gram silver plated Cutlery
With Alt Spaten Robbe and Berking has created a series that impresses with its classic shape. Typical feature of this cutlery collection is a long handle, with an end that reminds of a spade. Instead of the usual 90 grams of silvering the cutlery is provided with a 150 grams solid silver plating. Thus, it has a longer life, which also speaks for the series.
Robbe and Berking Alt Spaten silvered cutlery does not just looks beautiful, it is also suitable for everyday use. All cutlery pieces are dishwasher safe, so that the knives, forks and spoons will not lose their luster after the use in the dishwasher.