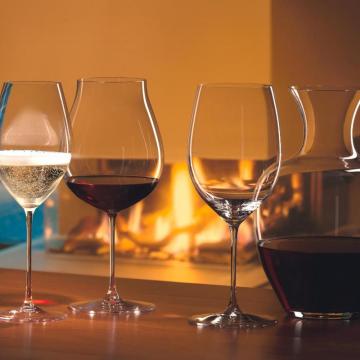 Riedel Veritas Stemware
Riedel has elaborated the most gentle and the lightest glass for a new stemware line Veritas. Attractive forms and pleasant tactile senses make Riedel Veritas glasses precious items for the wine connoisseur's heart. Even though they have thin walls, these glasses are dishwasher-safe and shockproof. The stemware is suitable for everyday use.
One more innovation offered by this honorable manufacturer are champagne flutes. "Champagne is primarily wine …" says Maximilian Riedel (the owner of the Riedel glass manufacturing plant in the 11th generation), and in this way explains this special attention and passion to champagne glasses.