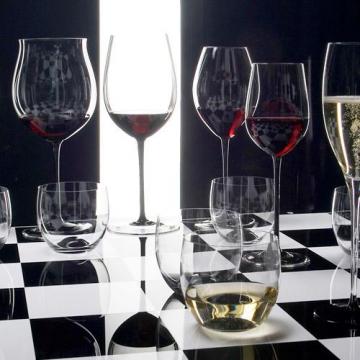 Riedel Sommeliers Black Tie Collection
With the collection Sommeliers Black Tie celebrates Riedel the 50th anniversary since the introduction of the BGC glass, which was designed by Claus J. Riedel and presented to the public for the first time at the World Exhibition in Brussels in 1958. Black Tie is a spectacular addition to the popular sommeliers series. Special elegance and extravagance get the Sommeliers Black Tie red wine glasses by the black stem and the white wine glasses by the black base.
The classic Riedel Sommeliers collection can also be found in our Porzellantreff.de.