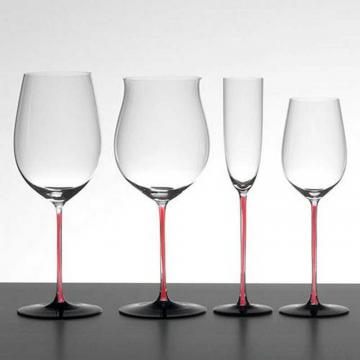 Riedel Sommeliers Red Black Glasses Series Collector´s Edition
Discreet, but nevertheless extravagant is the best description for the Riedel Sommeliers glasses Red Black from the special edition for the 40th anniversary of the series. The clear glass of lead crystal and the black base are connected by a red stem that has the appearance of a red glass string jacketed in clear crystal glass.
With these glasses from Riedel Sommeliers you can enjoy your favorite wine with all your senses.