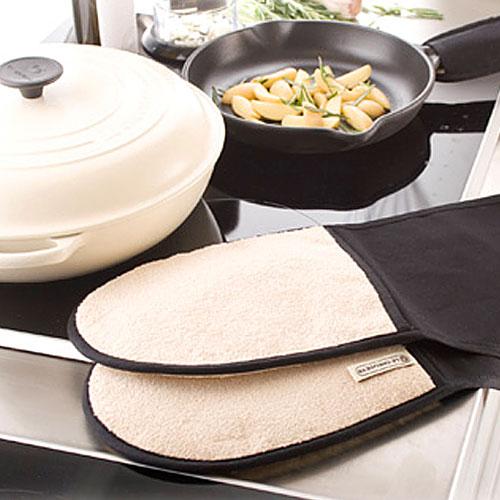 Potholders: useful and lovely
Well designed potholders jazz up your kitchen and are very useful at the same time. Heat resistant gloves for the kitchen protect the cook when pulling out some dishes from the oven. They are specially designed for taking hot baked puddings, pies and casseroles from the oven and for setting them for your guests on the table.
Potholders are created to lift hot covers from pots or frying pans without being burnt. Pot gloves or silicone potholders are especially useful when pot handles are so hot that you can not touch them. You will find potholders and kitchen gloves of a county, modern or of a simple style. They are usually designed with a special hole or hanger to hang them on the wall shelf or on a special hook.