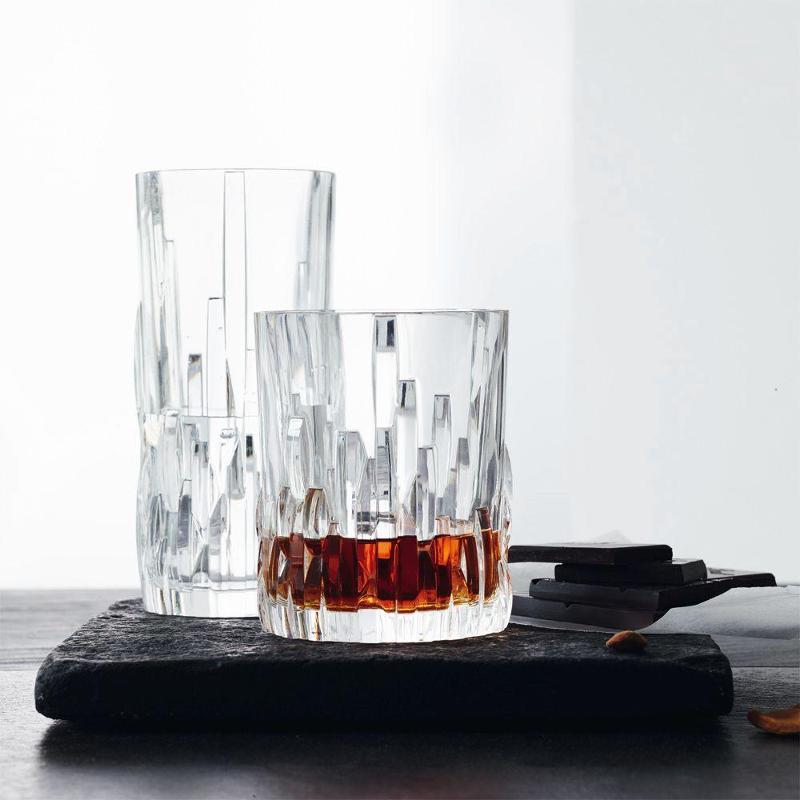 Nachtmann Shu Fa Glasses
Shu Fa collection from Nachtmann offers modern long drink and whiskey drinking glasses, made of high-quality crystal glass. The items of the collection combine tradition, innovation and devotion. These items are a perfect addition to your stylishly laid table.
The Shu Fa collection was created as part of the Nachtmann NextGen design competition in Beijing (China). The Design of Shu Fa was developed by the designer team of Mao Churong and Gong Yining. The Design is characterized by rhythmic calligraphic brush strokes, as the recreation of Chinese mountain landscapes.