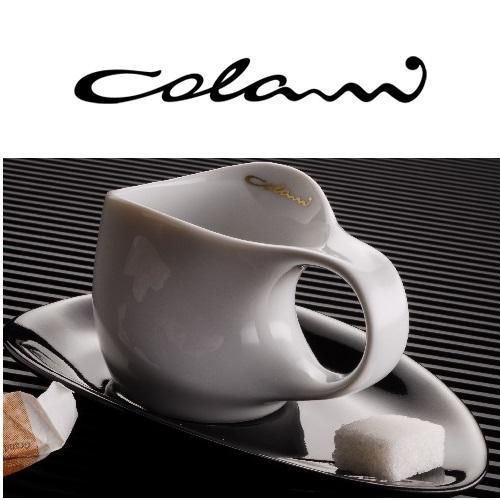 Luigi Colani Porcelain – perfect organic design for demanding consumers
As one of the most famous German designer, born in Berlin in 1928 Luigi Colani has set standards for many decades in industrial design. Whether mineral water bottles or televisions, cameras or porcelain - the exceptional aerodynamic and in the curves flowing designs are regarded as exemplary. They fascinate young and old and are very functional.
So it is obvious that even Luigi Colani porcelain is considered to be outstanding for a long time. Not only for lovers of unusual shapes, but also for the collector of unusual designs. Luigi Colani Porcelain is available as the classical service as well as for selected individual pieces like coffee or teapots. In combination with the exceptional design and quality of manufacturing by selected materials, arise everyday objects, which are all small works of art.
Convincing prices for convincing porcelain
A second credo comes additionally: As much work in each single piece is, Colani is careful to ensure that the porcelain is characterized by a perfect handling and a convincing price. Simple yet fascinating porcelain accessible for everyone - that is part of the credo, which characterizes the artist. Thus, Colani has not only acquired in Germany with his porcelain pieces an excellent reputation, but also demanded and appreciated around the world.
Lovingly built to the last detail
That star designer Luigi Colani, the art of designing everyday objects to the last detail perfectly mastered is no coincidence. The son of a Kurdish film architect and a Polish woman began as a four year old. He build ships and cars himself. He discovered the love to materials such as wood and plaster. A thorough international education helped Luigi Colani to perfect his craft talent. Whether in Paris or Germany, Japan or Switzerland: For decades traveled the charismatic perfectionist through the world, having offices in many major cities and customized designs for extravagant items. But so extraordinary these may be, one aspiration lost Luigi Colani never out of sight: The designer places a lot of importance to the organic designs free of right angles. This organic design also takes place through the intricately designed Luigi Colani Porcelain in every facet.