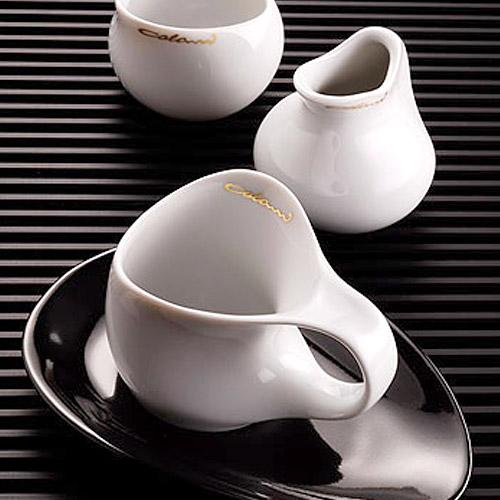 Luigi Colani Porcelain Ab ovo Black & White
Ab ovo comes from Latin and means "from the roots". Inspired by nature the designer Luigi Colani created this extravagant coffee series. Here modernly swung shapes are getting embodied with an artistic note. Doesn't matter if it's Espresso, Coffee or Cappuccino with the matching salt and pepper shaker or the sugar bowl. They all make the coffee time a special event. But also a breakfast with the sweet egg cups brings a great start into the day. Because with these coffee cups and accessories you will get a unique design onto your table.
Complete your Luigi Colani Ab ovo porcelain with matching cutlery, glasses or table linen!