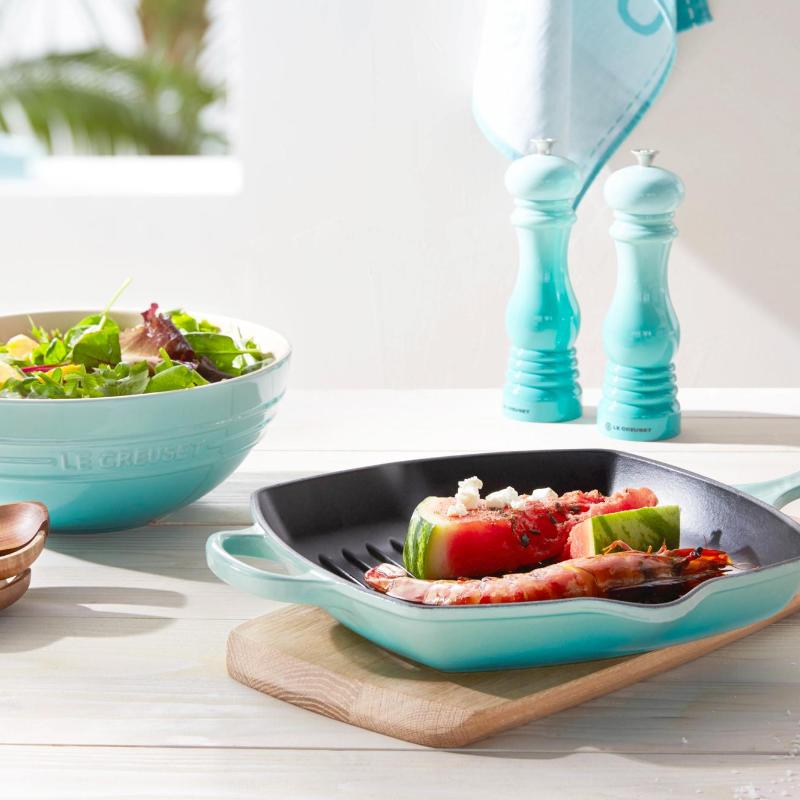 Le Creuset Pottery Cool Mint
Cool Mint, a fresh bright green colour, is a new modern colour in the wide range of Le Creuset collections. Cool Mint looks unusual, fashionable and gracious at the same time. The mid-tone, which varies among blue, green and turquoise colours, exudes the tremendous feeling of lightness. This high-quality cookware in Cool Mint brings a colourful touch to your table setting.
Find out more about Le Creuset Pottery Cool Mint in our on-line shop Porzellantreff.de!
There are no products matching the selection.