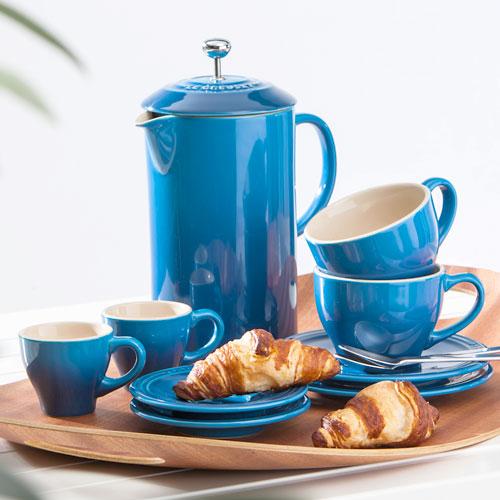 Le Creuset Pottery Marseille
Le Creuset has tried to reflect colourful and warm hues of the ocean in his new collection of pottery Marseille. As a result, we can now admire this fascinating pattern of ceramics which inspires us into traveling and provokes a wanderlust. High quality and durable stoneware guarantees a long life of all the items from this collection of pottery. Blue glazed surfaces are not only easy to clean, but are also cut and scratch resistant.
Thanks to a special glaze the items from this pattern are also dishwasher safe.