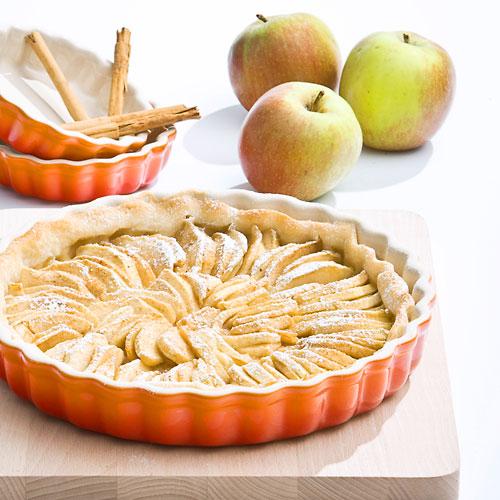 Le Creuset Pottery Fluted Flan Dish
Long joy you will have with made from high quality and durable stoneware Fluted Flan Dishes from the Le Creuset Pottery series. The shapely Fluted Flan Dish can be used perfectly for quiches or sweet and savory Fluted Flans, which can then be served directly at the table. Thanks to the specially glazed surface this form is scratch and cut resistant, easy to clean and even dishwasher safe. The Fluted Flan Dishes are from 260 ° C to -18 ° C thermo-resistant and can also be used for the oven, grill or the microwave. Please make sure however that you never put a frozen form directly into the preheated oven. Instead, you simply place the frozen form in the cold oven, so the form and oven heat up at the same time.
Other handy kitchen assistants can be found in our online shop.