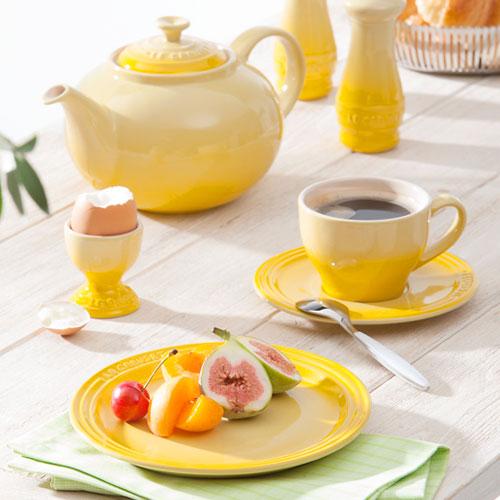 Le Creuset Pottery Citrus
Highest quality, durability and long life offers you the Pottery articles from Le Creuset. The high quality stoneware, of which the series Pottery Citrus was made, makes these properties possible.
The different shapes, sizes and colors enable a universal use around cooking and baking. This allows preparing gratins, cakes, desserts and other treats in no time. Due to the specially glazed surface the Pottery items are easy to clean. The bright citrus conveys joy of life and makes each dish a visually pleasure.
More
Pottery
from Le Creuset as well as useful
kitchen helpers
and
kitchen textiles
are available in our online shop!