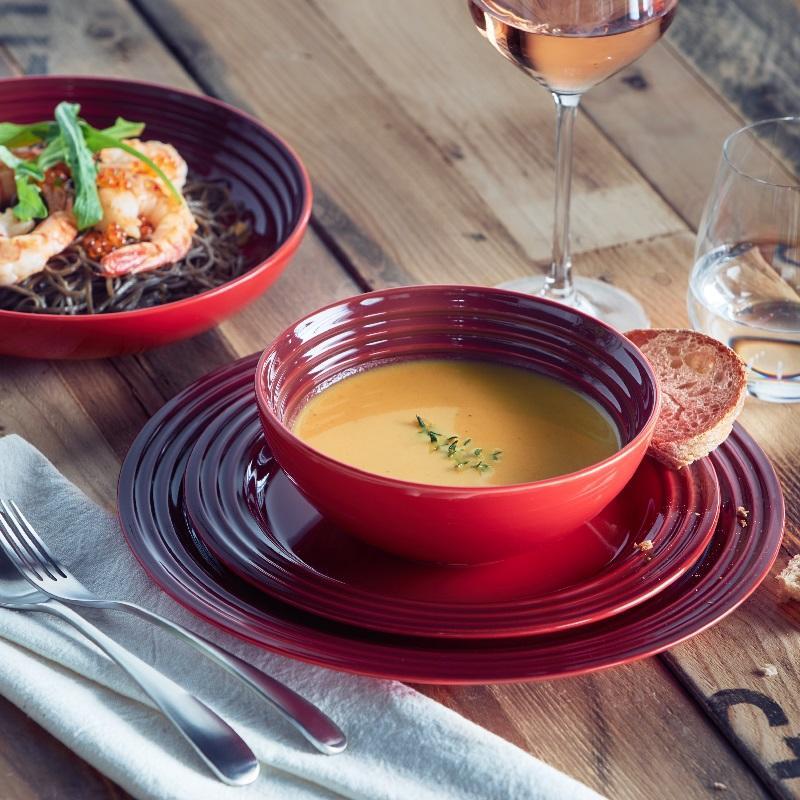 Le Creuset Pottery Breakfast tableware
For a great start of a day an extensive breakfast plays an essential role. It is a part of a healthy lifestyle and affects positively the health itself as well as the well-being of a person. Make sure to start your morning with the colorful breakfast tableware from the Le Creuset Pottеry Breakfast collection. And so you pay the necessary attention to the first meal of the day.
The extensive range of tableware items for breakfast made of robust stoneware is available in classsic Le Creuset colours. Here you may find everything what helps to make your day as pleasant as possible: various cups, plates, egg cups, tea- and coffeepots and these items altogether provide your with marvelous colours on the set table.