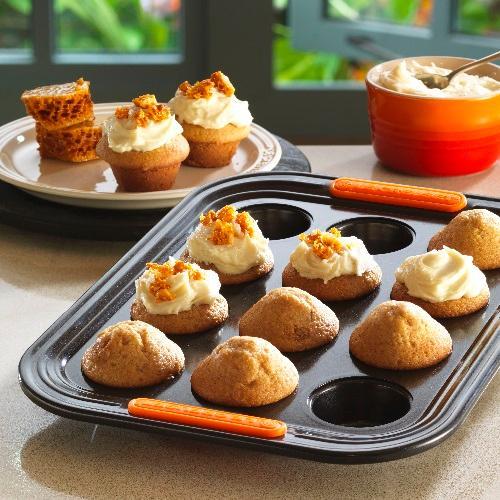 Le Creuset nonstick Bakeware
For many people it is a pleasure when they can indulge their loved ones with homemade cakes. Already the smell of fresh pastries conjures the family and friends a smile on the face. For those who have discovered the fun of baking and place the emphasis on quality is the Le Creuset nonstick Bakeware a must-have in the kitchen at home. No matter if, you are an experienced professional baker or someone who has discovered baking for yourself - with the Le Creuset nonstick Bakeware you succeed with every pie.
The Le Creuset nonstick Bakeware will convince you with its uncompromising quality, design and functionality. All baking tins are made of sturdy carbon steel and provided with a specially developed nonstick coating. The durable coating is highly resistant to the action of sugar, enables a perfect release of baked goods and makes it easy to clean. The forms have a reinforced rim, which prevents warping or deforming of the tins.