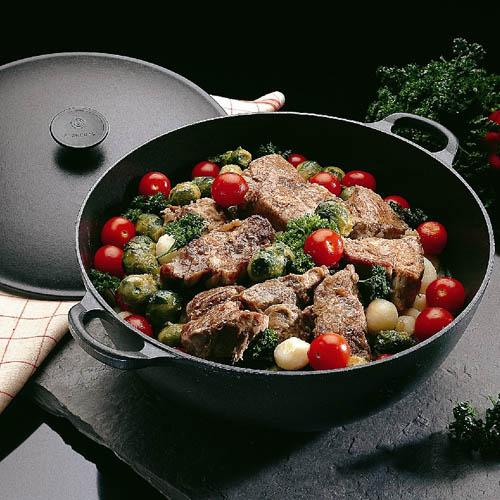 Le Creuset La Marmite Casseroles made of Cast Iron
The family pot La Marmite from Le Creuset is a real all-rounder. He is not only ideal for searing meat but can also be used for the preparation of stews and soups. Even a cake succeed with the special roasting in no time.
The inside is curved and has no corners or edges, a simple stirring is possible. Thanks to the excellent thermal storage of cast iron so the casseroles and fry materials stay longer warm. Therefore is no need for a high-level heat for cooking and frying. Medium or low temperatures are sufficient to achieve an optimal and vitamin-rich cooking result. A uniform distribution of heat dissipates heat into the edge and the lid. The cooking material will be heated evenly from all sides.
The bright colors of La Marmite also harmonize perfectly with a festive table, so that food can be served directly at the table.
There are no products matching the selection.