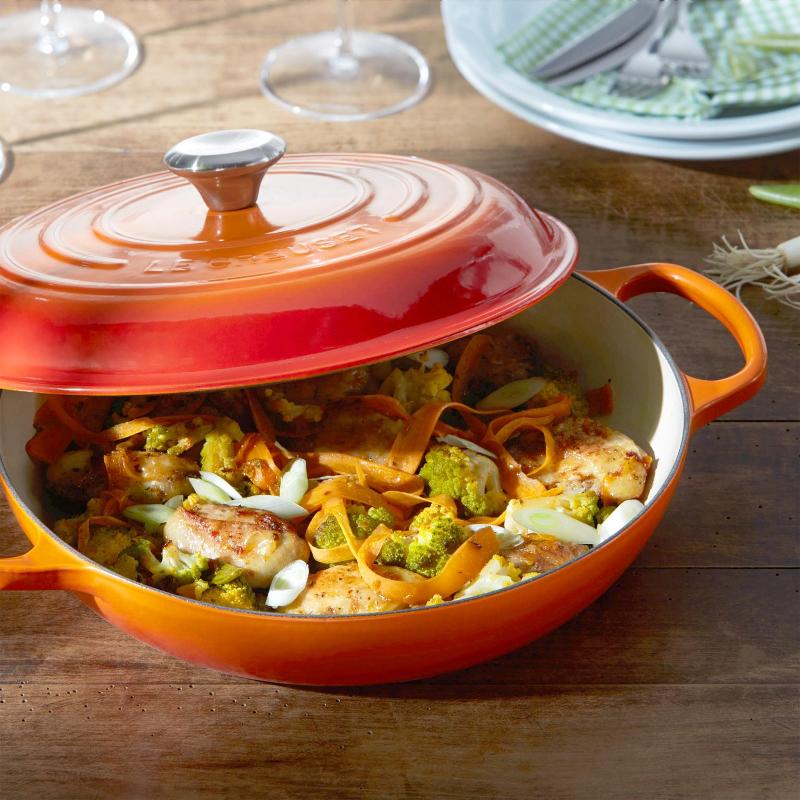 Shop for Le Creuset Gourmet Pro Casseroles
The Gourmet Pro Casserole is the Allrounder within the Le Creuset roasters. It can easily be taken as a pan. It's ideal for dishes which get seared first and later be gratinized in the oven. Cast iron is perfect to fry and cook!
Resistant and acid-resistant enamel on the in- and oustide
Ideal for searing - Keeps the meal hot until the end
Suitable for the serving at the table
Easy to clean and dishwasherproof
Suitable for all cookers
Also suitable for the oven and the barbeque
Oven-resistant Lid handle, heat-resistant until 200°C
As a matter of course we deliver your Le Creuset Gourmet Pro Casserole in first choice quality! Complete your Le Creuset Gourmet Pro Casserole cooking ware with beautiful glasses, porcelain, stoneware, table linen or cutlery!