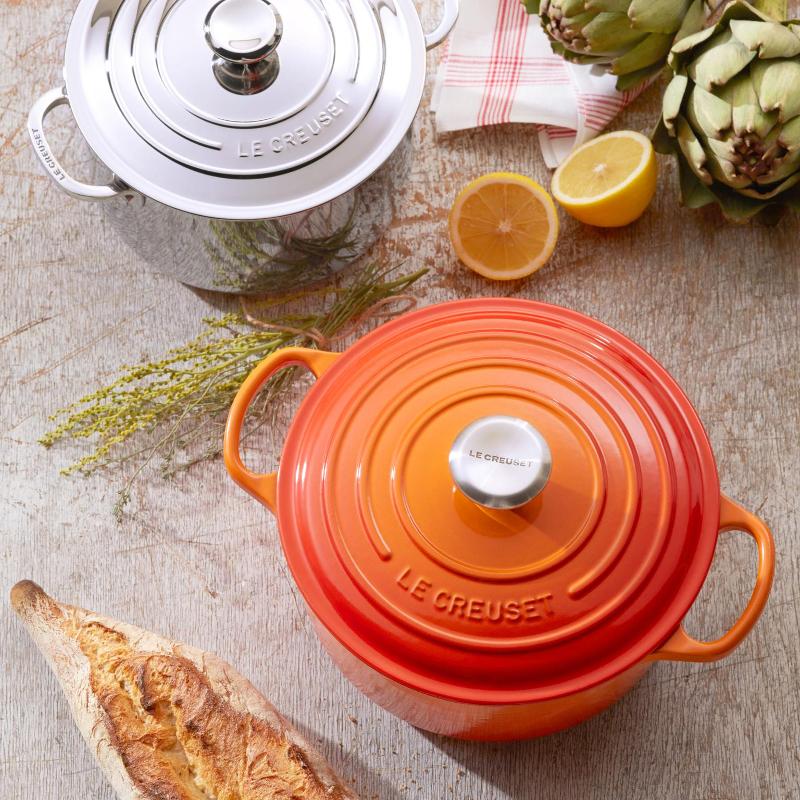 Le Creuset Casserole Signature round
Round cast-iron roasters of the pattern Signature are real classic roasting and braising pans and should be present in the kitchen of all real cooking amateurs. Cast-iron helps to keep your dishes warm for a long time and you can perfectly cook your favourite dishes in a moderate oven and consuming a small amount of energy.
Casseroles by Le Creuset are available in various sizes. You will find a matching pan for melting butter or for preparing a delicious piece of roast meat for a company of 10 people.
Browse through the wide range of Signature casseroles round in different colours in our online shop Porzellantreff.de!