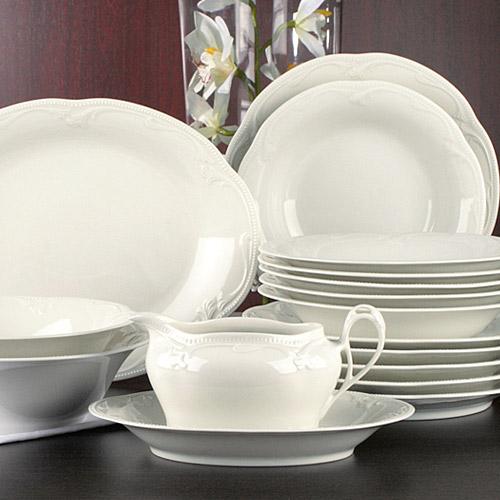 Königlich Tettau Ruby Cream Porcelain
Timelessly elegant comes the porcelain from Königlich Tettau Ruby Cream along. The simple form of the tableware items appears especially noble by its slightly curving surface and fine relief on the edge. On top of that, the cups have an exceptionally beautiful handle.
You will receive the crockery from Königlich Tettau Ruby Cream in many different parts. This includes besides cups also plates, pots, bowls and platters. The individual parts can be used for many different meals.
The series Ruby Cream of Königlich Tettau will be delivered in the quality oven sorted that is why a few small blemishes can occur.
Please note: The manufacturer Seltmann Weiden will continue the producing of this collection from 2017.
There are no products matching the selection.