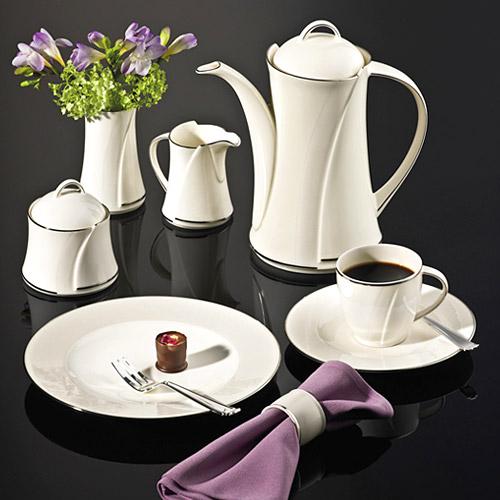 Königlich Tettau Agate Diamond Platinum
After the great success of the series Achat Diamant the manufacturer Königlich Tettau exceeds the series. This porcelain series features a combination of hard porcelain and Fine China. The pearl-like shimmering design comes from the Platinum coated decorations and puts an additional emphasis on this beautiful series. This Platinum series can be combined with the uni-colored Achat series, too!
Complete your Königlich Tettau Achat Diamant Platinum porcelain with matching cutlery, glasses or table linen!