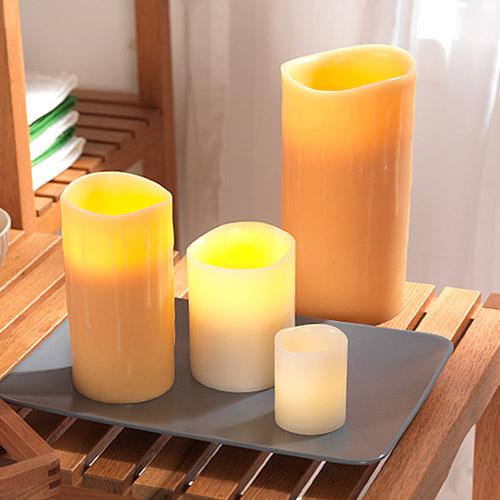 Klein & More remote capable LED Real Wax Indoor and LED Plastic Outdoor Candles by Liown
With the remote-capable LED Real Wax Candles from Klein & More, you create a romantic atmosphere in your living room. The LED candles are so detailed designed, that there is no difference to real candles. Klein & More LED Real Wax Candles does not only look like wax candles; they even smell like real candles. In addition, they simulate real candle light perfect.
Choose between flickering and quiet candlelight according to your mood and get the optionally available remote control too. The built-in timer function allows the candles to light up either two, four, six or eight hours. Another advantage is that the candles are not getting hot and so there is no risk of fire. With a lifespan of over 100.000 hours the LED guarantees many cozy hours - not only in the Advent season.
The Klein & More LED Plastic Outdoor Candles are wind- and water-resistant. Thus, an outdoor use is possible without any problems.