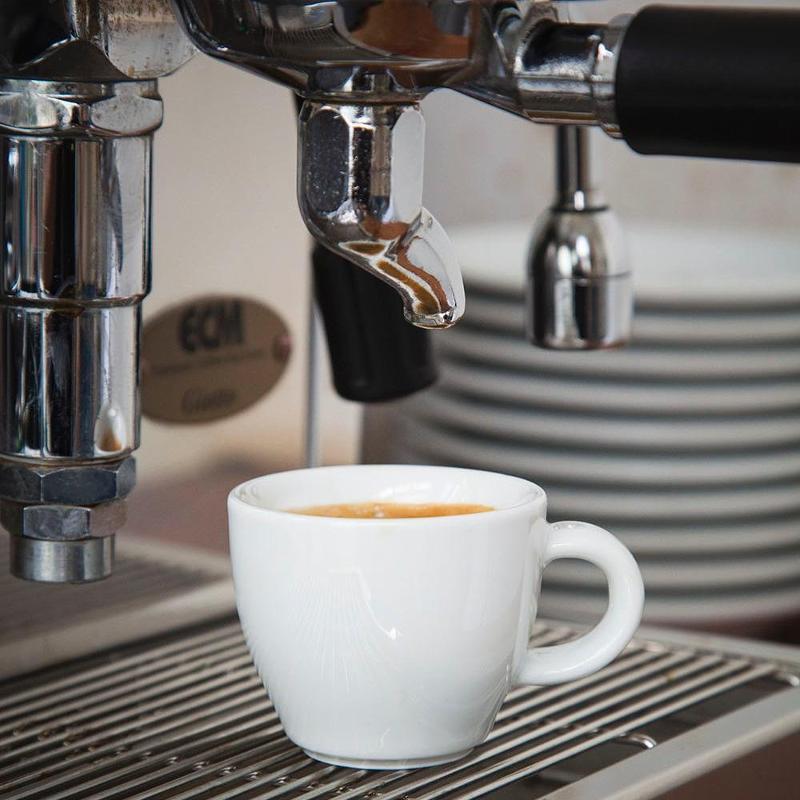 Kahla Café Sommelier
Kahla has created its porcelain Café Sommelier collection to highlight the pleasure and taste of your favourite cup of coffee. The design of this extensive collection of coffee cups and coffee accessories is the result of the close collaboration of the experienced coffee experts and the designer Barbara Schmidt. Kahla Café Sommelier embraces coffee cups and glasses for various coffee drinks such as Espresso, Cappuccino and Latte Macchiato. Such accessories like water glasses, milk jugs, creamers, coffee mills and many more make the collection complete.

The design of a cup follows the sommelier standard: thin rims ensure a good feeling when enjoying this tasty hot drink, thick sides keep your drink warm longer, handles are ergonomically designed, an oval (egg-shaped) bottom achieves a perfect crema and asymmetric saucers allow space for a piece of chocolate and a spoon.