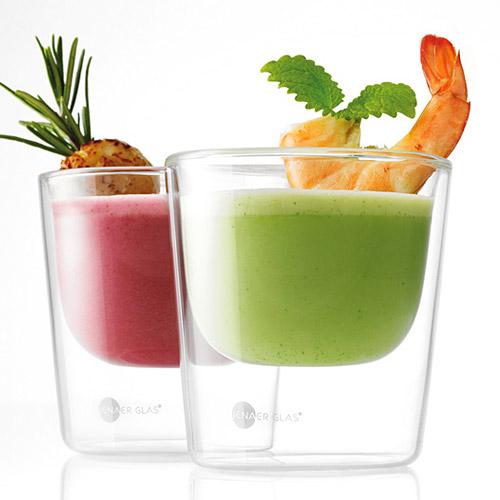 Jenaer Glas Gourmet Food & Drinks Hot'n Cool
The Glass Series Food & Drinks of the Gourmet Collection made by Jenaer Glas makes you three times the fun. The double-walled tumblers and bowls keep your warm food hot on the inside and your fingers cold on the outside. Conversely, produces the thermal effect of the double-walled cups that your cold foods stay fresh und your fingers will not freeze. The design of the Gourmet Collection by the traditional manufacturer Jenaer Glas reflects modern food and lifestyle trends at the same time.
Complete your glass collection Jenaer Glas Gourmet Food & Drinks with other useful kitchen gadgets from our Porzellantreff.de!