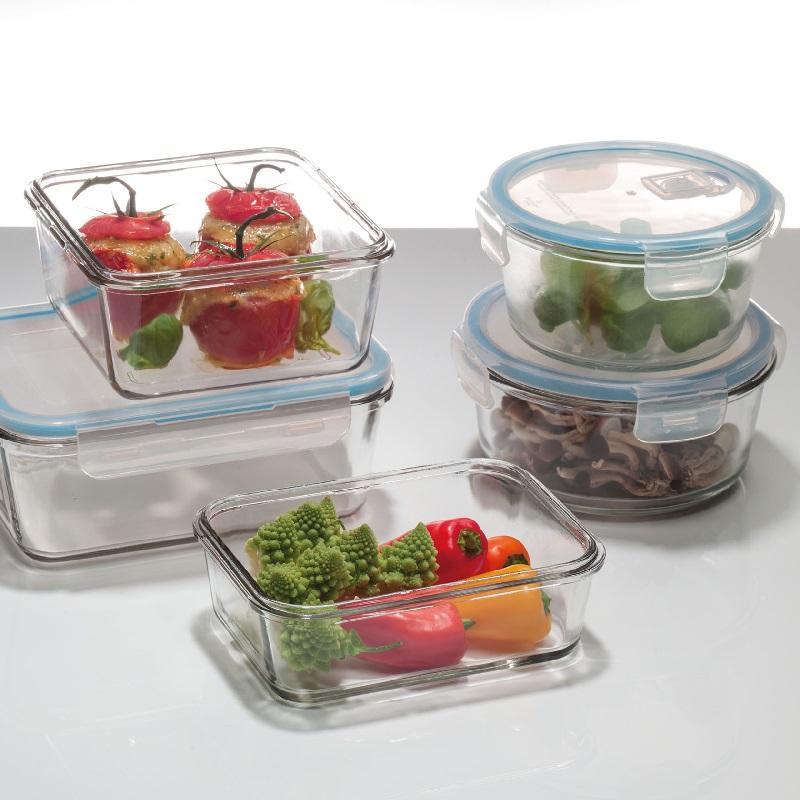 Jenaer Glas Gourmet Cucina
With Gourmet Cucina of Jenaer Glas the glass casserole dish moves back into your kitchen. The casserole dishes made of glass can be stacked so that the shapes fit in every cupboard and every table. The heat-resistant borosilicate glass is perfect for preparing your dishes in the oven. Up to the wooden spoon and the coaster are all items microwave and dishwasher safe.
Complete your glass collection Jenaer Glas Gourmet Cucina with other useful kitchen gadgets from our Porzellantreff.de!