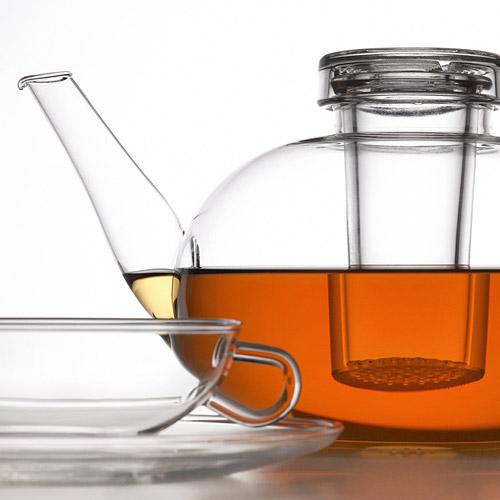 Jenaer Glas Edition Wilhelm Wagenfeld
The Edition Wilhelm Wagenfeld may not be missing in the collections of Jena Glas. The famous tea service was designed in 1931 and the Egg Coddler in 1933 by Wilhelm Wagenfeld. The masterpieces of the Bauhaus-student and industrial designer are today features in international museums. Jena Glas brings these iconic pieces in your kitchen. The glass series is hand blown from heat resistant borosilicate glass. And is therefore, exept the metal shutters of the Egg Coddler, dishwasher and microwave safe.
For the Egg Coddler, we recommend recipes from the TV-Chef Martin Baudrexel.
Complete your Jena Glas Edition Wilhelm Wagenfeld with other useful kitchen helpers from our Porzellantreff.de!