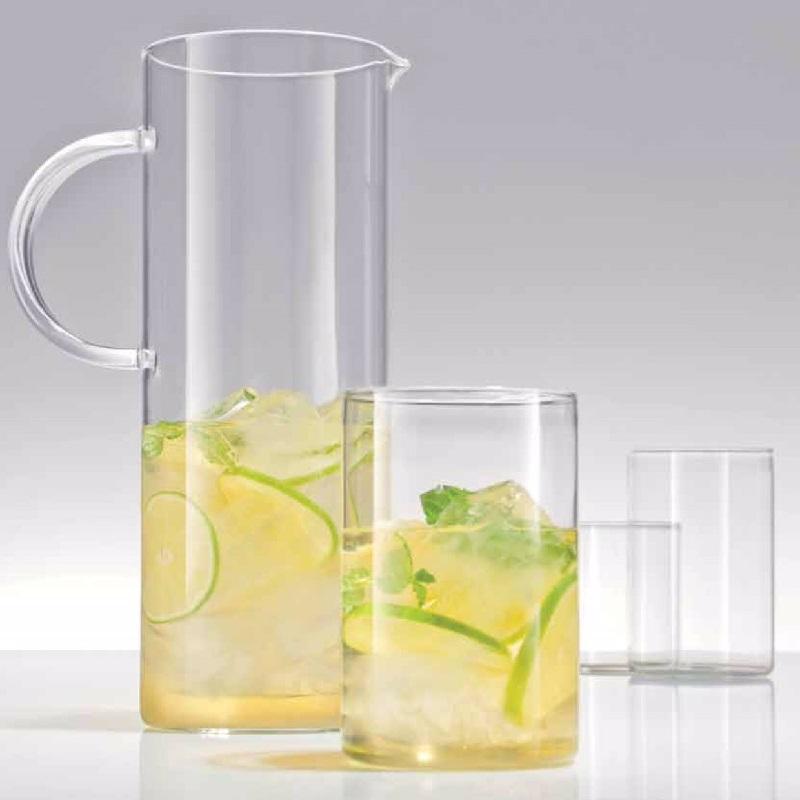 Jenaer Glas Concept Juice - The clear design statement
The glass series Concept Juice from the manufacturer Jenaer Glas represents a crystal clear statement: away with juice bottles in various shapes and colors - further with Jenaer Glas Concept Juice. The tumblers and jugs of the Juice Series are straight and stylishly simple. The glass made by Jenaer Glas is suitable for cool, as well as hot drinks. In the tumblers, you can even arrange your desserts.
Complete your glass collection Jenaer Glas Concept Juice with other useful kitchen gadgets from our Porzellantreff.de!