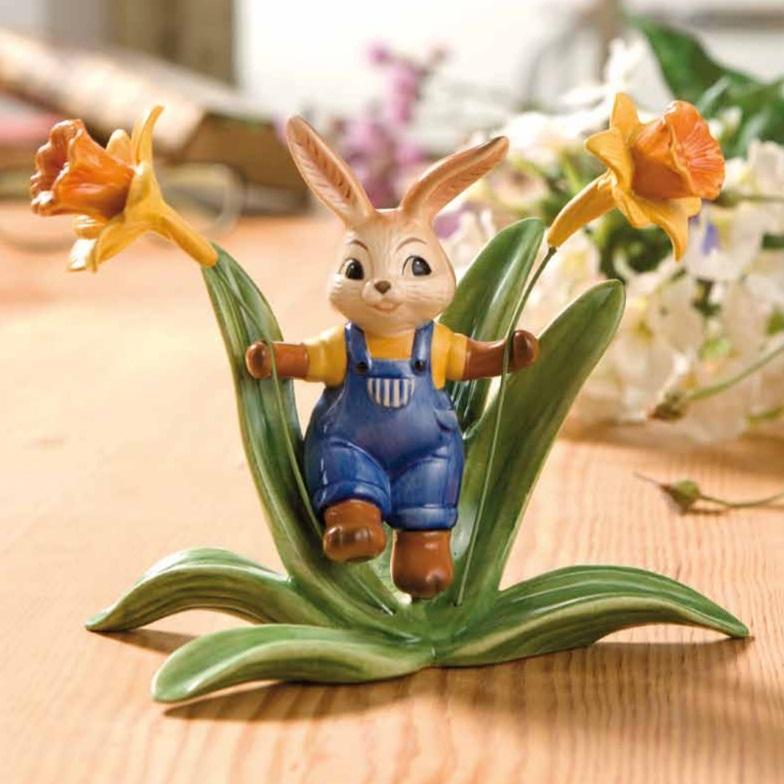 Goebel Spring Awakening
When the first rays of sun warm the heart and the spring comes to life, the cute rabbit figures by Goebel bring you fresh flowers in the house. The rabbit figures Goebel Spring Awakening in flower shape even bring a colored fragrance tealight.
Complete the Spring Awakening rabbit figures by Goebel with matching crockery, glasses, cutlery or table linen.
Redeem this voucher code* MH2T1 (worth 5 euros) — by purchasing your Goebel items and save up to 10%!
* The voucher code is valid through February 01, 2019 with a minimum order value of 99,- euros after deduction of returns and cancellations. A partial redemption or cash alternative is not available. Can not be combined with other coupon codes or vouchers.