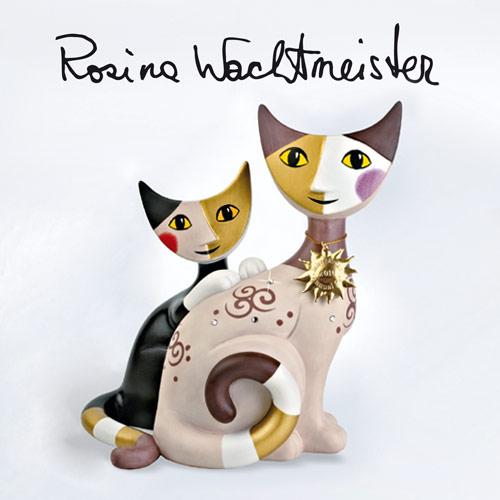 Goebel Rosina Wachtmeister gifts to collect them!
'The most important and the most beautiful in my life were my dreams. Sometimes they mix up with the reality and sometimes reality mixes up with my dreams' says Rosina Wachtmeister about herself. Dive into the world between dream and reality! The works of Rosina Wachtmeister tell stories and reflect the rich experiences of a life lived with full enjoyment wich started 1939 in Vienna. After she had moved to Brazil in at the age of 14 she attended the school of arts and studied sculpture and scenography. In 1974 she moved back to Europe where especially the Cat-Interpretations found a great audience. Cats, Minicats, Cat-couples, drawings, Miniplates and many more you can find in the great collection of Rosina Wachtmeister. Not only Goebel Rosina Wachtmeister presents, also glasses, stoneware or cutlery can be found in a great collection here in the online shop of Porzellantreff.de!
Redeem this voucher code* MH2T1 (worth 5 euros) — by purchasing your Goebel items and save up to 10%!
* The voucher code is valid through February 01, 2019 with a minimum order value of 99,- euros after deduction of returns and cancellations. A partial redemption or cash alternative is not available. Can not be combined with other coupon codes or vouchers.