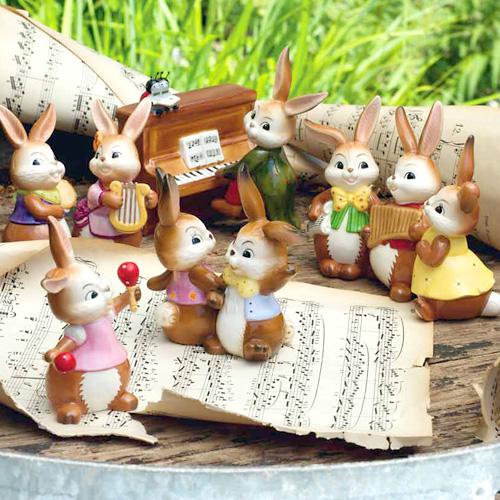 Goebel Rabbit Orchestra
When Goebel Rabbit Orchestra starts to play, all the rabbits tune in. The rabbit with the drum sets the pace; the hare at the piano takes the keys and plays the German song 'Alle Vögel sind schon da'. In the Goebel Rabbit Orchestra plays each rabbit his favorite instrument.
Complete the Goebel Rabbit Orchestra with matching crockery, glasses, cutlery or table linen.
Redeem this voucher code* MH2T1 (worth 5 euros) — by purchasing your Goebel items and save up to 10%!
* The voucher code is valid through February 01, 2019 with a minimum order value of 99,- euros after deduction of returns and cancellations. A partial redemption or cash alternative is not available. Can not be combined with other coupon codes or vouchers.
There are no products matching the selection.