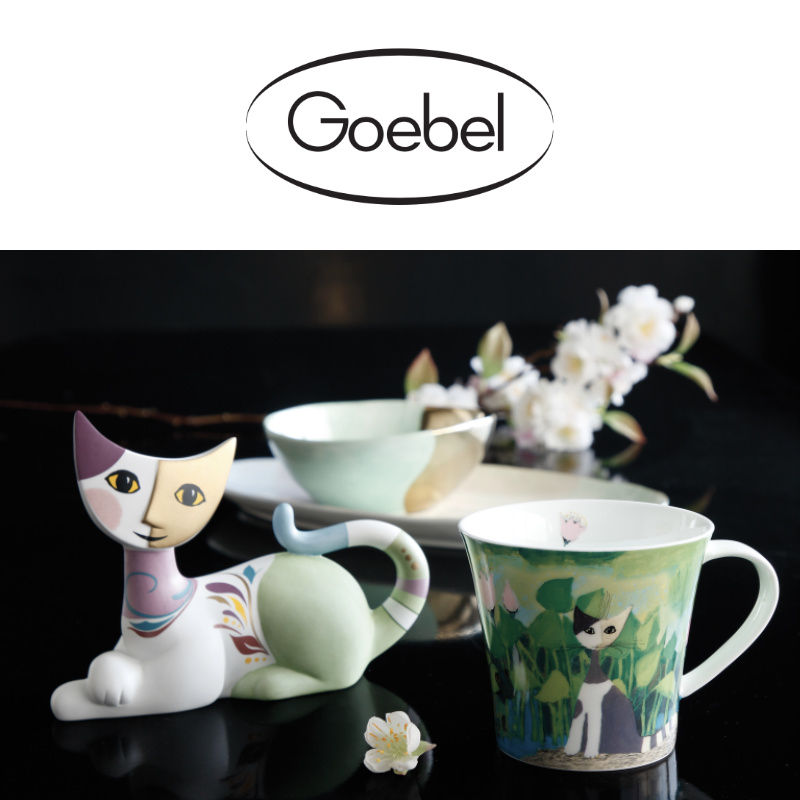 Goebel glass and porcelain - a perfect gift for every occasion
For more than 140 years the name of the brand as well as the name Goebel itself stands for a high quality and outstanding craftsmanship. This famous porcelain manufacturer is located in Rödental (that is, in the northern part of Bavaria) where his unique products are designed and manufactured. The range of the products created there includes various Goebel figurines, tableware and decorative items. Each article is carefully manufactured out of different materials with the use of manual labour.
Since its foundation in 1871, the company has focused its attention on achieving artistic impression, high quality and excellent craftsmanship. These key elements of the company explain the success of Goebel porcelain with its artistic Goebel figurines in the whole world.
Redeem this voucher code* MH2T1 (worth 5 euros) — by purchasing your Goebel items and save up to 10%!
* The voucher code is valid through 12/31/2021 with a minimum order value of 99,- euros after deduction of returns and cancellations. A partial redemption or cash alternative is not available. Can not be combined with other coupon codes or vouchers.
Goebel figurines will brighten up your holiday
Season collections take a special place among all Goebel figurines. The strategic elements of all porcelain manufacturers are Christmas and Easter decorations. Goebel Engels with their charming and childish faces will perfectly fit into your festively decorated room on Christmas. Goebel Engels of different colours and forms are available. Tender pastel tones mixed with slight golden breath give Goebel Engel figurines a festive look. On the opposite side stands the spring fresh collection of the Goebel bunny figurines. The figurines give a special charm to the Easter party. These funny friends make every Easter table a real banquet table. In addition, you may find suitable accessories like glasses and dinnerware, cutlery or table linen which complete the product portfolio .
Goebel brand world - between tradition and lifestyle
The product lines from Goebel enclose even more than just traditional items for holidays. The close cooperation with artists and designers makes the items made of porcelain, glass or other materials perfect collector's pieces, which can be a good gift idea as well. The designer team Adam & Ziege creates a thorough analysis of our everyday life. Contemporary interpretations of the Goebel bunny figurines is the Bunny de luxe sequence. Here a bunny is portrayed as joyful and very open and at the same time sweet and humorous. Big childish eyes with a gentle expression lend their special charm to Nina & Marco decorative figurine collection. Very important: A share of the proceeds will be donated to Kinder in Not - an organization for the children in need. Rosina Wachtmeister figurines, Kitty de luxe figurines or NADAL - Goebel manufacturer has always something special for you to collect or to present.