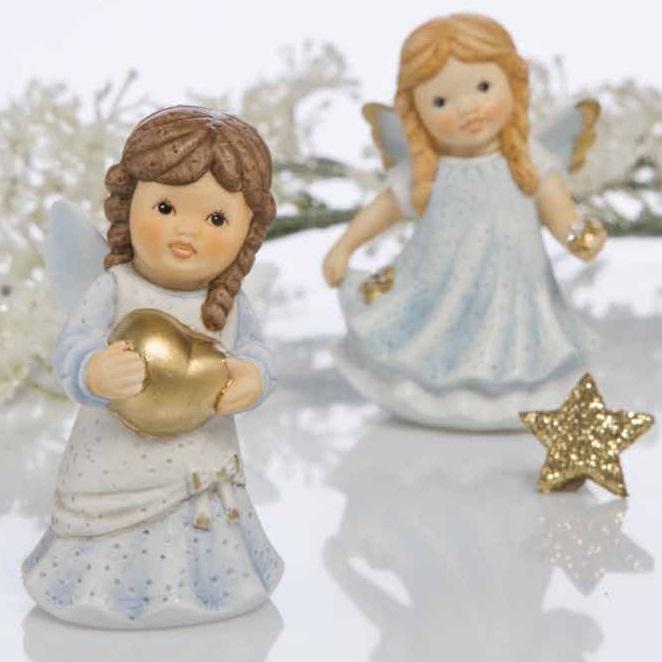 Nina & Marco - Guardian Angel

The Guardian Angels of the Nina & Marco Collection by Goebel are those heavenly creatures which carry joy of life, health, good mood and much more to humans. Lovingly packaged in gift bags are the guardian angels ideally suited as a small gift for someone special.

You can find more collecting series and gifts in our Goebel collection at Porzellantreff.de!
Redeem this voucher code* MH2T1 (worth 5 euros) — by purchasing your Goebel items and save up to 10%!
* The voucher code is valid through February 01, 2019 with a minimum order value of 99,- euros after deduction of returns and cancellations. A partial redemption or cash alternative is not available. Can not be combined with other coupon codes or vouchers.