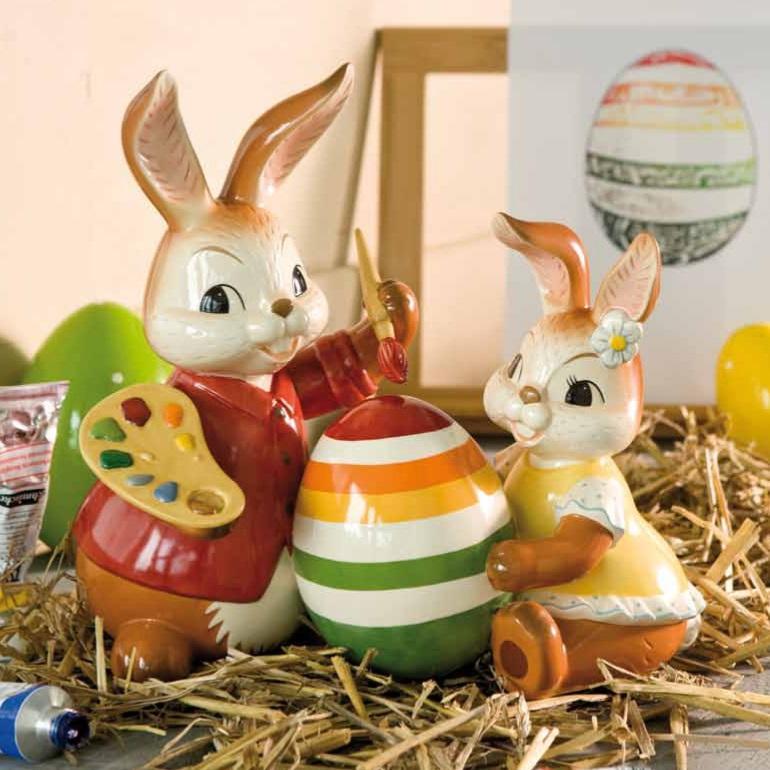 Goebel Funny Egg Painting
The little rabbit boy is in decorating Easter eggs with colorful circles and dots a true artist. At funny egg painting he can let his creativity run free. With the cheerful Easter messengers you bring the spring into your home.
Complete the series Goebel Funny Egg Painting with matching crockery, glasses, cutlery or table linen.
Redeem this voucher code* MH2T1 (worth 5 euros) — by purchasing your Goebel items and save up to 10%!
* The voucher code is valid through February 01, 2019 with a minimum order value of 99,- euros after deduction of returns and cancellations. A partial redemption or cash alternative is not available. Can not be combined with other coupon codes or vouchers.