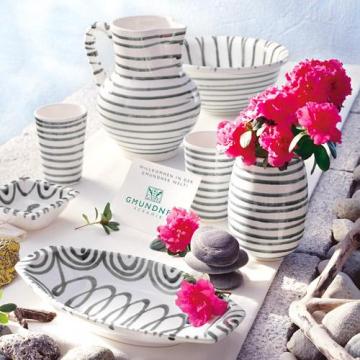 Gmundner Keramik Grey flamed
Hardly any tableware brought more Austrian flair to the world as the successful 'Grüngeflammte' or 'Greenflamed' tableware collection did. Now the traditional design presents itself with an elegant silver gray tone. As always tradition, elegance and art are united at the highest level of craftsmanship.
Combine the new decor as you like with Gmundner Keramik Grey Deer and Gmundner Keramik White Dream collections.
Complete your Gmundner Keramik Grey flamed with matching drinking glasses, table linen and cutlery sets!
Quality reference
microwave-compatible
dishwasher-safe
Items 1 to 60 of 85 total