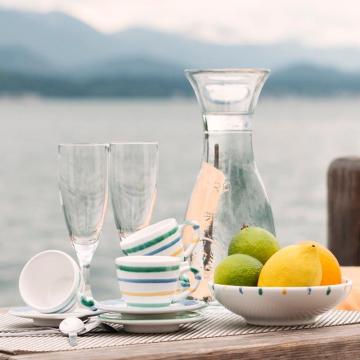 Gmundner Ceramics Sunrise - handcrafted with love
Like 300 years ago the Gmundner ceramic manufacture produces Sunrise tableware pieces one by one with a tender handycraft and finish them with carefulness.Therefore each piece from Gmundner Ceramics brand is a unique item of highest ceramics art and prepared for the demands of our times.
With the Sunrise collection from Gmundner Ceramics you feel vitality and freshness. Due to handcrafted painting color depth and decor design are unique on every piece of this set. Each one is a little piece of art.
Complete your Gmundner Ceramics Sunrise with matching drinking glasses, table linen or cutlery!
Items 1 to 60 of 80 total