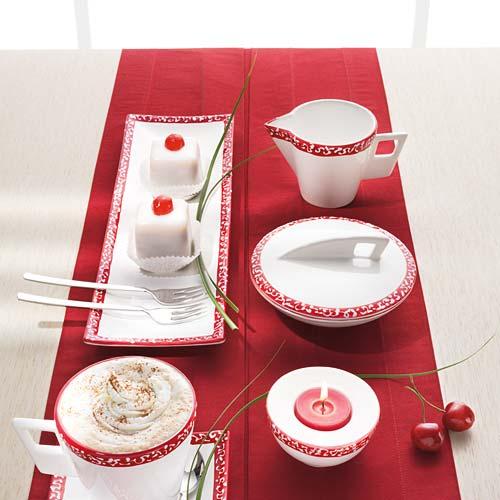 Gmundner Ceramics Selection Ruby - Handcrafted with love
Like 300 years ago the Gmundner ceramic manufacture produces piece per piece in lovely handycraft and finished with care. Therefore each piece of Gmundner Ceramics is a unique item of highest ceramics art equipped for the demands of our times.
The Gmundner Ceramics Selection Ruby shows the pure lust for life and can gladly be combined with other decors of the Selection in apple green, orange, Aqua Blue, ruby red, emerald green or black.
Complete your Gmundner Ceramics Red Selection with matching glasses, table linen or cutlery!