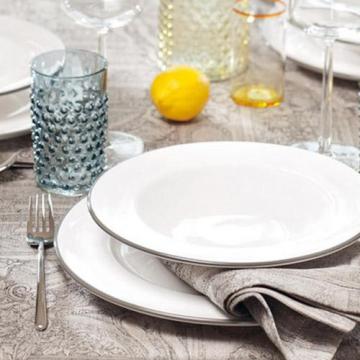 Gmundner Ceramics Rim Grey
The new design Rim Grey, introduced by the Austrian pottery manufacturer Gmundner Ceramics, looks simple and modest. The collection is affectionately made and painted by hand. Every piece of the pattern Gmundner Ceramics Rim Grey is unique and will be admired by everyone who particularly values elegance.
The top-quality ceramic tableware is suitable for a daily use and meets the requirements of modern times. The collection is dishwasher safe, microwaveable and solid. Gmundner Ceramics Rim Grey will make a good match with such designs as Grey Deer, Dizzy Grey and many other designs.