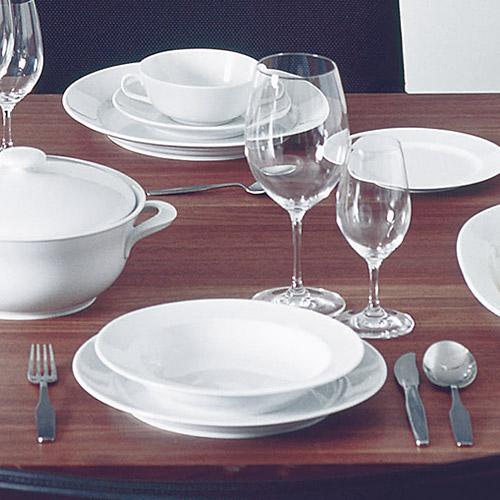 Fuerstenberg Wagenfeld white
The Wagenfeld edition features straight lining and clear design. The designer Wilhelm Wagenfeld developed this series in 1934 together with the porcelain manufacturer Fuerstenberg. This porcelain service has been awarded with the gold medal on the world fair in Paris. Now you can get this popular edition here, too.
Complete your Fuerstenberg Wagenfeld porcelain with matching cutlery, glasses or table linen!