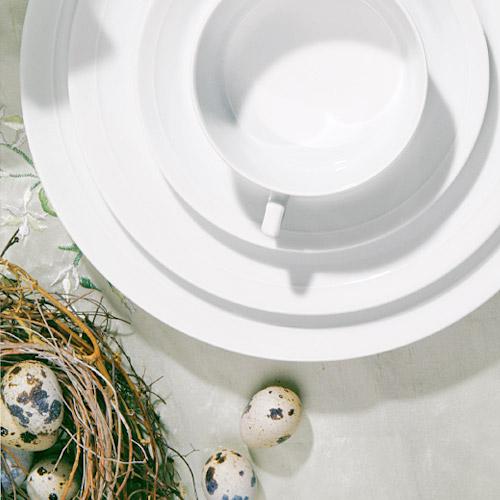 Fuerstenberg Lord Ferdinand
The unique design of the series Lord Ferdinand makes this porcelain service very unmistakable. This series is being manufactured since 1780 by the manufacturer Fuerstenberg. This porcelain enchants every table with its noble and timeless charm. The oval basic shape with square handles united with Acanthus flower as lid knobs make this service unique. The noble white can be used for every event. It's perfect for the large Family come together as well as for a small coffee time in the afternoon.
Complete your Fuerstenberg Lord Ferdinand porcelain with matching cutlery, glasses or table linen!