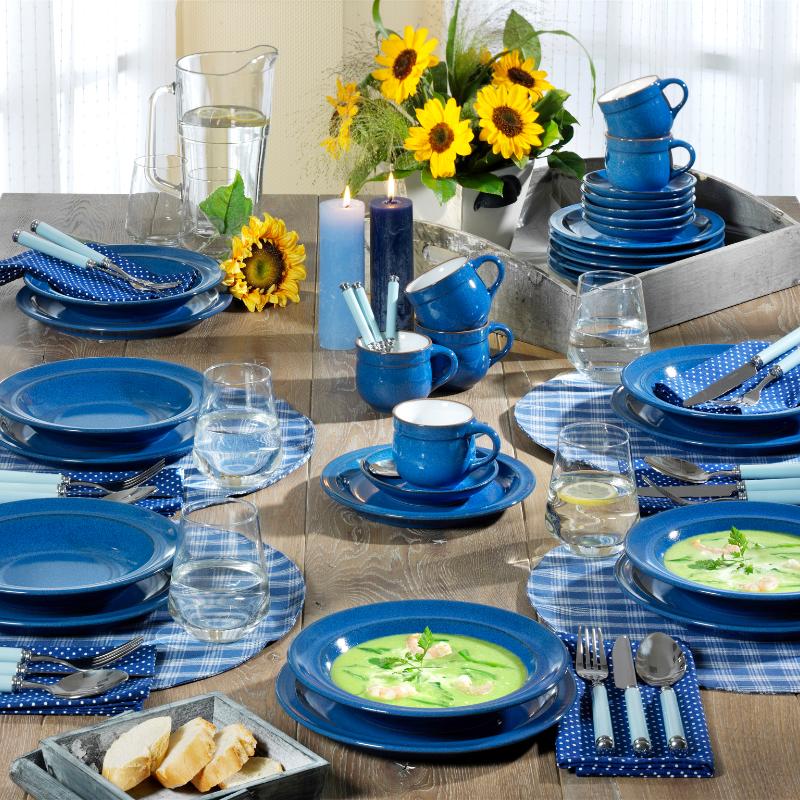 Friesland Ammerland Blue – blue crockery for everyone and for a daily use
Friesland Ammerland is notable for its moderate, clear shades of blue colour which does not build them look cold, but, on the contrary, they seem very warm, fresh and sweet. This blue-coloured pottery is especially characterized by a timeless elegance and also classical lightly rounded shapes.
The blue effect enamel mediates a country-style tone and a feeling of safety. All parts of this large collection named Friesland Ammerland Blue are microwave and dishwasher safe. Additionally, they have a high grade in durability. Moreover,these beautiful and elegant parts of the collection Friesland Ammerland Blue have been specially designed for a daily use. Breakfast with the family or bigger meals with guests, the blue crockery will always be the right decision.