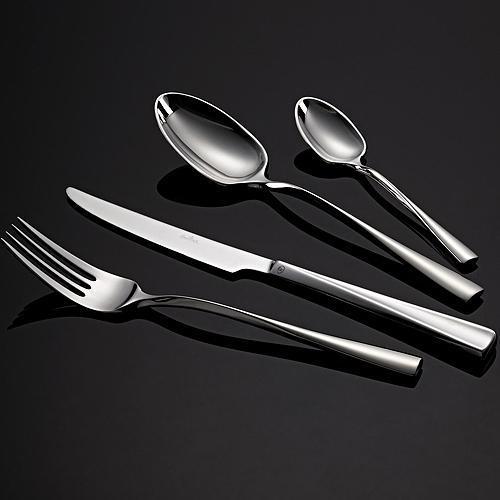 Complete cutlery sets for a successful meal
Convenient cutlery set is a must-have with small and great set meals. In our on-line shop you may certainly find full cutlery sets made of high-grade steel, silver or silver-plated. Every cutlery piece convince you of its high quality and good ergonomics.
Cutlery sets can be purchased not only for yourself, but also will make valuable gifts for your friends and relatives. Whenever you need a new cutlery set, make sure to check our product line, there is always a wide choice available. The sets will contain various separate pieces, like dinner forks, dinner spoons, dinner knives, pastry forks or coffee spoons.
According to your individual needs and total number of the guests expected, you may find here a large amount of various cutlery sets with up to 70 cutlery pieces each.
Complete your choice of cutlery with matching porcelain, glasses or table linen!